Discussions about problems with motivating Hispanic children in academic settings prompted the development of the ESL Middle School Achievers program in 1997. The goal is to continue increasing the graduation rate among Hispanic students in Forsyth County. Since 2005 the rate has increased from 49.8% to 78.1% and we believe the Hispanic League has had a great influence with the turn around. Each year, the Hispanic League and Reynolds American partner to offer incentive awards to over 600 middle school ESL students.
Representatives from Reynolds American, YMCA of NWNC, Walmart, the Hispanic League, and the community visit each of the 9 participating schools -Clemmons, East, Kernersville, Mineral Springs, Northwest, Philo-Hill, Southeast, Walkertown and Wiley - to speak to the participating students about how Hispanics can succeed in the community despite language and cultural differences.
These awards have helped many students realize the importance of learning English, and that a student's ability to succeed will be very limited without having done so. It is vital for these students to not only grasp the English language, but to master it before they finish high school so they can go on to pursue other endeavors, such as a higher education. This program focuses on seven areas of each student's improvement in: academics, attendance, punctuality, effort, behavior, class participation and English proficiency.
These categories were chosen to measure each student's progress as a whole. Our hope is that by focusing on each of these seven aspects of their middle school experience, they will develop into responsible students and realize their full potential. Eight Winners at each school are awarded $100 Visa gift cards and a certificate at the year-end ceremonies for "Most Improved" and "Overall Achievement." All participants receive a t-shirt for their hard work and effort.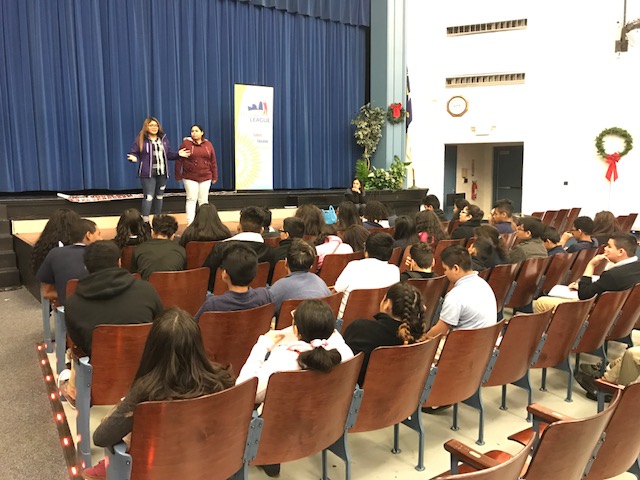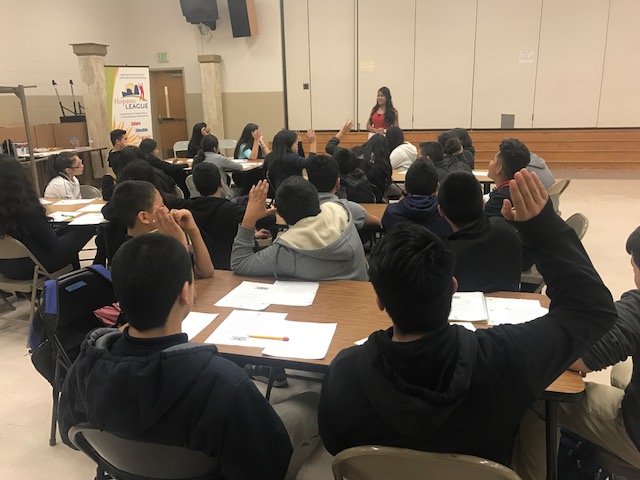 If you would like to help make a difference, volunteer at a school, or join our Education Committee please contact Juan Aguilar at 336.770.1228, or Juan@hispanicleague.org.